GMO Free USA eCo-cover iPhone 6/6s Black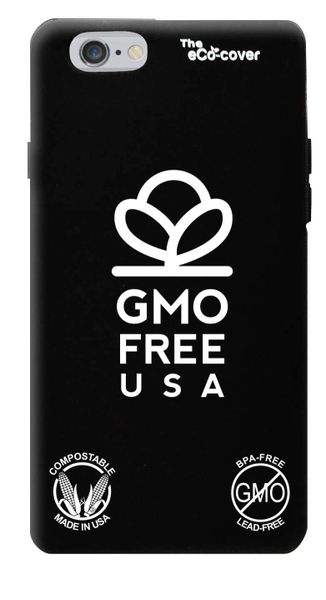 GMO Free USA eCo-cover iPhone 6/6s Black
Cover your iPhone, cover the cause!
GMO Free USA branded iPhone eCo-covers continue and expand the GMO Free conversation everywhere you go with your phone. Together we can change the world. These covers are made from non GMO corn, supporting US farmers! Proceeds are donated to GMO Free USA to expand our mission and to support us during the Neil Young Monsanto years tour.
Get one here or on the Monsanto Years tour.
Get $5 off use coupon code: freeusa
Special 6/6s cover features include:

High Impact Shock Absorption

Slim fit in jeans, pocket-friendly


100% function of all sensors and cameras.

Protects from drops with its soft, rubber-like non-slip side grip thickened corners.

Easy plugin for all headsets

Unbreakable, 10-year life


Made in Nebraska, USA
Environmental features include:
Made from non-GMO corn

Kid-safe, BPA-free

Plastic-Free: compostable


Material certified to compostable standards ASTM 6400 (USA) & EN 13432(EU)
Reviews